The Rehobot Group has been acquired by J2L
Rehobot AB, parent company of Rehobot Hydraulics AB and Simson Power Tools AB, has been acquired by J2L Holding AB on January 9, 2023.
Rehobot Hydraulics, based in Eskilstuna, Sweden, develops, manufactures and sells innovative products and systems within high-pressure hydraulics for use in service and maintenance applications. The company, which is the market leader in the Nordics, export their products over the whole world with sales to around 50 countries. Rehobot Hydraulics dates back to 1924 and since then it has offered products and solutions that include high-pressure hydraulic pumps, cylinders, tools and rescue equipment. Rehobot Hydraulics has, through sister companies, own sales offices and warehouses in the USA and Great Britain.
The company group also includes Simson Power Tools, based in Hofors, Sweden, who initiated the development of their own hydraulic jacks in the middle of the 1950's. In the decades since then, much has changed, although the principles remains the same: combining great power with good design and high quality. Simson Power Tools has, through a sister company, its own sales office and warehouse in Germany.
Kjell-Roger Holmström, CEO of Obadja AB and former owner, says: "The Rehobot Group has nearly a hundred years of history and is, with both brands, a part of Swedish industrial history. It has been a fundamental factor in the sales process to ensure that the company has solid conditions to continue its journey with high quality and production in Sweden. The Rehobot Group has a competent and knowledgeable staff and it is my strong conviction that J2L Holding AB is the right owner to continue building and developing Rehobot in the best way."
J2L Holding AB is a family-owned investment company that is a long-term owner with the aim to develop small to medium-sized companies with a focus on industrial and commercial companies.
Johan Lindh, CEO of J2L Holding AB, says: "The Rehobot Group has a long history and extensive knowledge to create products that are synonymous with quality and durability for our customers. We are very happy to enter as new owners of the Rehobot Group and look forward to creating the conditions, together with the management and staff, to successfully continue the almost hundred-year-old journey that the company is on."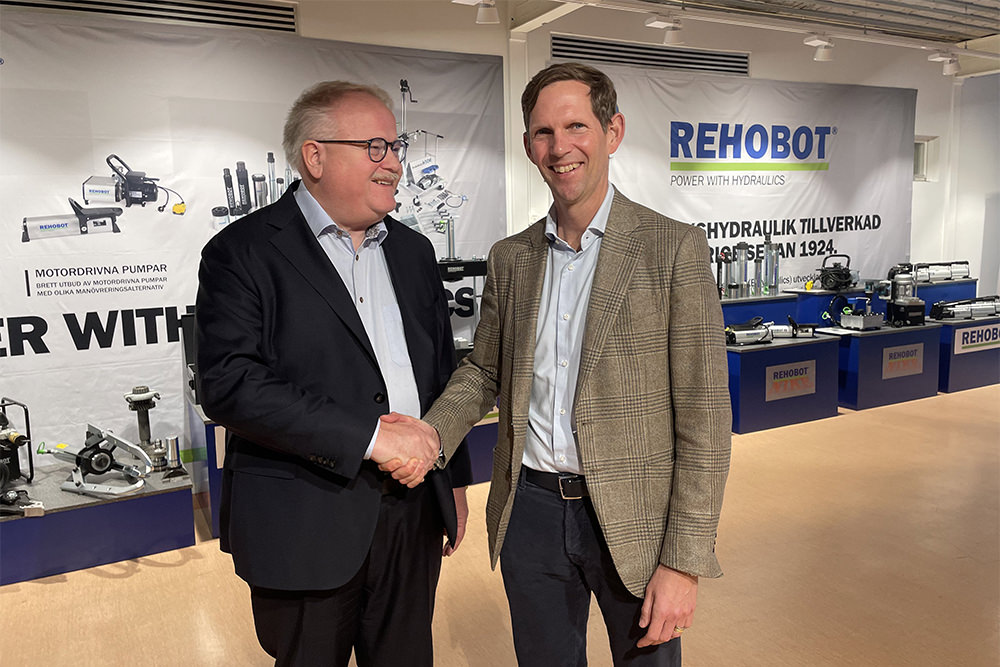 For further information or comments, please contact: